Magento Pricing: Understanding the Costs of Operating a Magento Website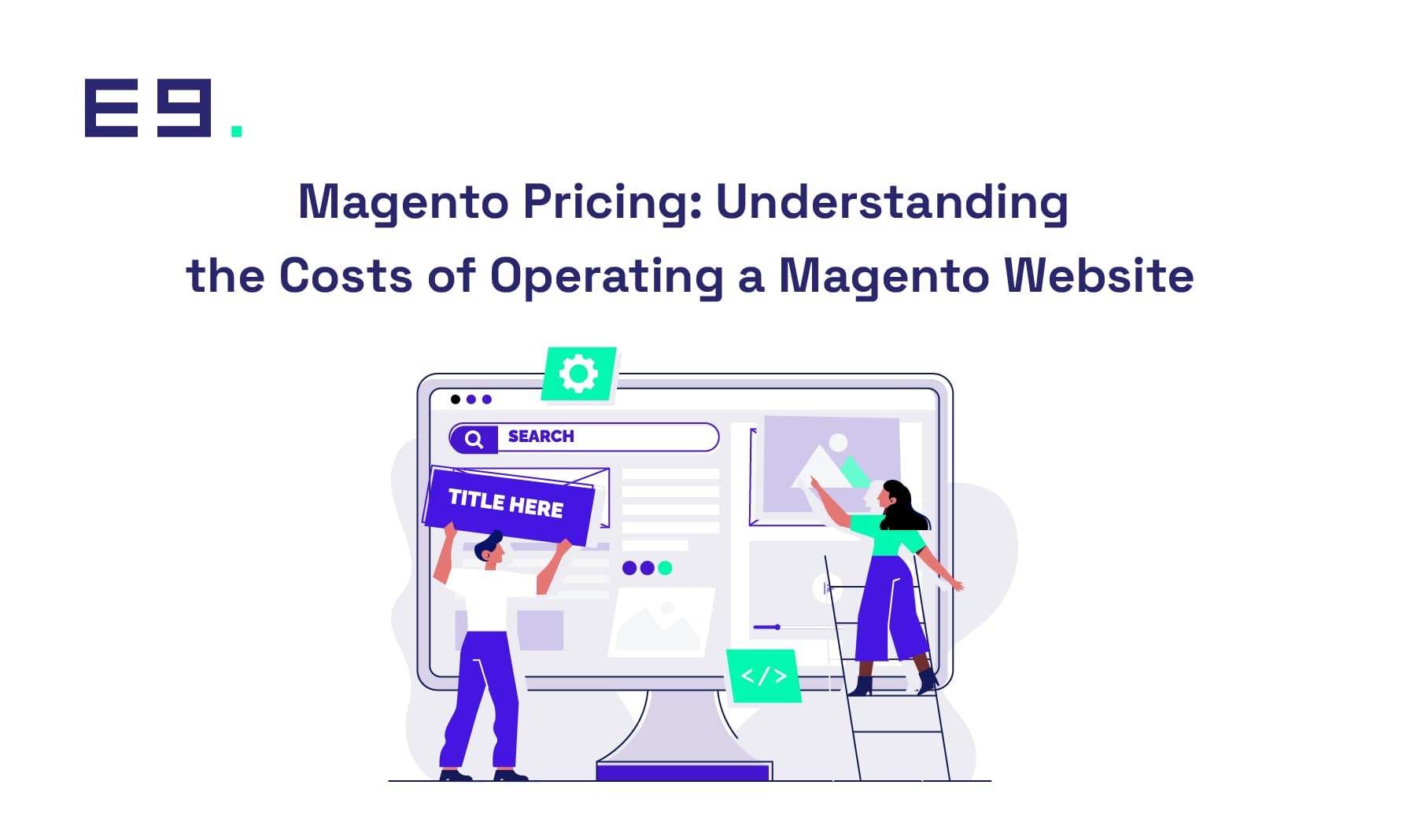 Before starting to develop an eCommerce website using the Magento platform, sellers need to have a comprehensive understanding of Magento pricing. In this article, we will provide an in-depth examination of the key factors that influence costs associated with Magento Enterprise. Reviews are based on prices of Magento 2 - the most widely used and up-to-date version for sellers.
Magento Pricing Plans Based on Editions
To grasp the expenses associated with setting up a Magento store, it's crucial to first comprehend the Magento eCommerce cost across three different editions:
Magento Open-Source
If you opt for this edition, the Magento eCommerce software is entirely free. Getting started is as simple as downloading and installing Magento. You'll have virtually limitless customization options to tailor your store to your specific requirements. However, costs such as domain registration, hosting, design, and development can amount to more than $15,000 to establish and launch your business.Some standout features of Magento Open Source include:
Product Variants: Allows you to add customizable features to your products, such as color, fabric, or size, enabling customers to personalize their choices.

Mobile-Optimized Email Templates: Ensures that emails appear excellent on all screen sizes, including mobile devices.
Magento Commerce/Adobe Commerce
How much does Magento Commerce cost? Unlike Magento Open Source, Magento Commerce pricing starts at $22,000. The higher cost is justified by the comprehensive set of features it offers. These include a drag-and-drop page builder, built-in B2B module, powerful content staging, rich business intelligence reports, and 24/7 support. Magento Commerce pricing is designed to scale in line with your Gross Merchandise Value (GMV) and Average Order Value (AOV).Key features of Magento Commerce include:
Customized Promotions: Create personalized promotions to boost conversion rates.

Drag-and-Drop CMS: Utilize the built-in content management system's drag-and-drop feature for easy content customization.

Customer Loyalty Tools: Establish exclusive private sales events, wishlists, and rewards points.

Visual Merchandising: Organize products in your catalogs by categories like popular items to enhance the user experience.
Magento Commerce Cloud
Magento Cloud pricing starts at $40,000, which is higher than the cost of Magento Commerce. In addition to the aforementioned features, Magento 2 Cloud pricing offers faster page performance and enhanced security. Similar to the on-premise version, Magento Commerce Cloud follows a tiered pricing structure.Notable features of Magento Commerce Cloud include:
Adobe Commerce Application

Core Application Support

Business Intelligence Pro

Single-Tenant, Dedicated Infrastructure

Deployment Tools

Larger Dedicated Staging Environment

Faster Support Response Time

Increased Customization Options

50 GB of Testing

Disaster Recovery and Data Retention

Varnish-Based CDN

Image Optimization

DDoS Protection and WAF

Performance Monitoring Tools

Infrastructure Support

Technical Account Manager

High Availability Architecture

Automated Data Backup

Expansive Monitoring and Alerting

Global Scalability on AWS and Azure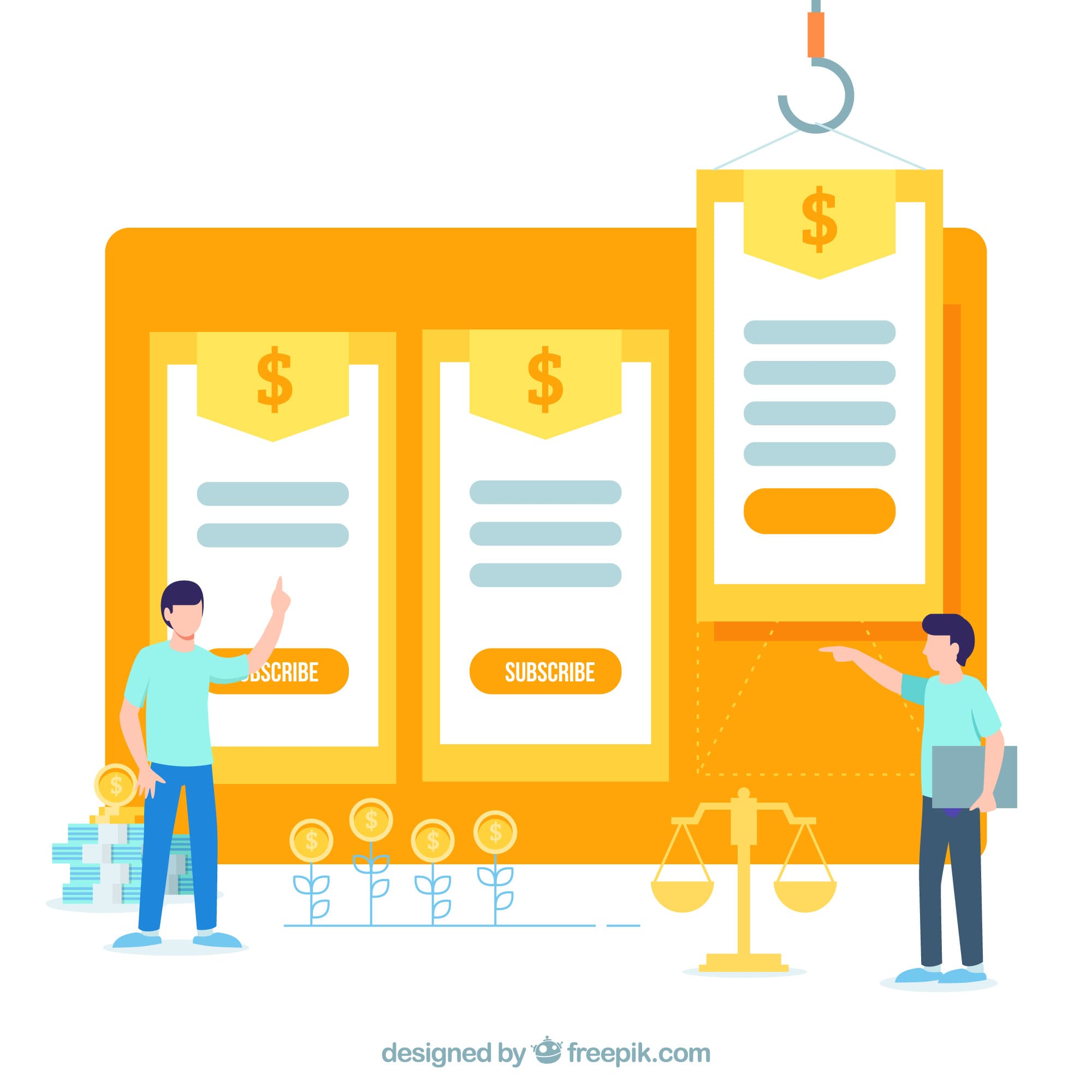 How Much Does Magento Cost?
The following is a breakdown of the costs involved in developing a Magento eCommerce website:
License:
Magento Open Source is free to download and use.

Magento Commerce and Magento Commerce Cloud cater to enterprise-sized businesses. Pricing depends on your annual gross revenue, as follows:

Annual Gross Revenue Less than $1,000,000

Magento Commerce: $22,000/year

Magento Commerce Cloud: $40,000/year

Annual Gross Revenue $1,000,000-$5,000,000

Magento Commerce: $32,000/year

Magento Commerce Cloud: $55,000/year

Annual Gross Revenue $5,000,000-$10,000,000

Magento Commerce: $49,000/year

Magento Commerce Cloud: $80,000/year

Annual Gross Revenue $10,000,000-$25,000,000

Magento Commerce: $75,000/year

Magento Commerce Cloud: $120,000/year

Annual Gross Revenue More than $25,000,000

Magento Commerce: $40,000/year

Magento Commerce Cloud: $40,000/year
Hosting Cost ($10–$800/month):
Your choice of web hosting provider is crucial for your store's performance and user experience. Magento hosting costs vary depending on the edition you choose. Magento Commerce Cloud includes hosting as part of the plan. However, for Magento Open Source and Magento Commerce, hosting is a significant consideration.
Hosting can fall into four categories: shared hosting, cloud hosting, virtual private server (VPS) hosting, and dedicated hosting. Magento sites benefit most from cloud and dedicated hosting due to their specific requirements. While these options may be more expensive, they offer ample storage, full control, scalability, and robust security features.

Cloud hosting can range: from $10 to $400 per month, while dedicated hosting can go up to $800 per month. Your choice should align with your business needs.
Cost of the Domain ($10 – $500/year):
Your store's domain name is a critical aspect of your online presence. Annual domain pricing can vary depending on whether you opt for a brand new domain or an expired one.
A new domain typically costs between $10 and $15 per year and grants you complete control over your unique brand name.

Expired domain costs range from $20 to $500 per year and may offer advantages like quicker search engine rankings and existing quality backlinks.
SSL Certificate ($50–$600/year):
SSL certificates are crucial for the security of your store and customer transactions. The cost of an SSL certificate can range from $50 to $600 per year, depending on your security requirements and chosen provider.
Magento 2 Development Cost:
As an open-source platform, Magento demands a certain level of technical expertise for development. If you lack technical skills, you have three options:
Web Development Agency ($50 – $350/hour): This is the most expensive option but offers access to professional Magento experts who can turn your vision into a reality. Agencies provide support, handle complexities, and ensure efficient website development.

Freelancer ($10 – $200/hour): Freelancers are a more cost-effective choice compared to agencies. They offer direct communication and responsiveness. However, choose freelancers carefully based on their portfolio and reviews.

In-House Development Team ($60,000 – $120,000/year): Larger eCommerce businesses often prefer in-house teams for quicker turnaround times and precise control over development. Costs vary based on experience levels.
Magento Website Design Cost
Your store's appearance significantly influences purchasing decisions. You can choose from existing Magento themes or create a unique design.
Use an Existing Magento Theme: Magento provides numerous free and paid themes, ranging from $30 to $499, depending on functionality and popularity.

Create Your Own Theme: Designing a bespoke Magento theme requires a website designer, with costs ranging from $5,000 or more for 40-160 hours of work.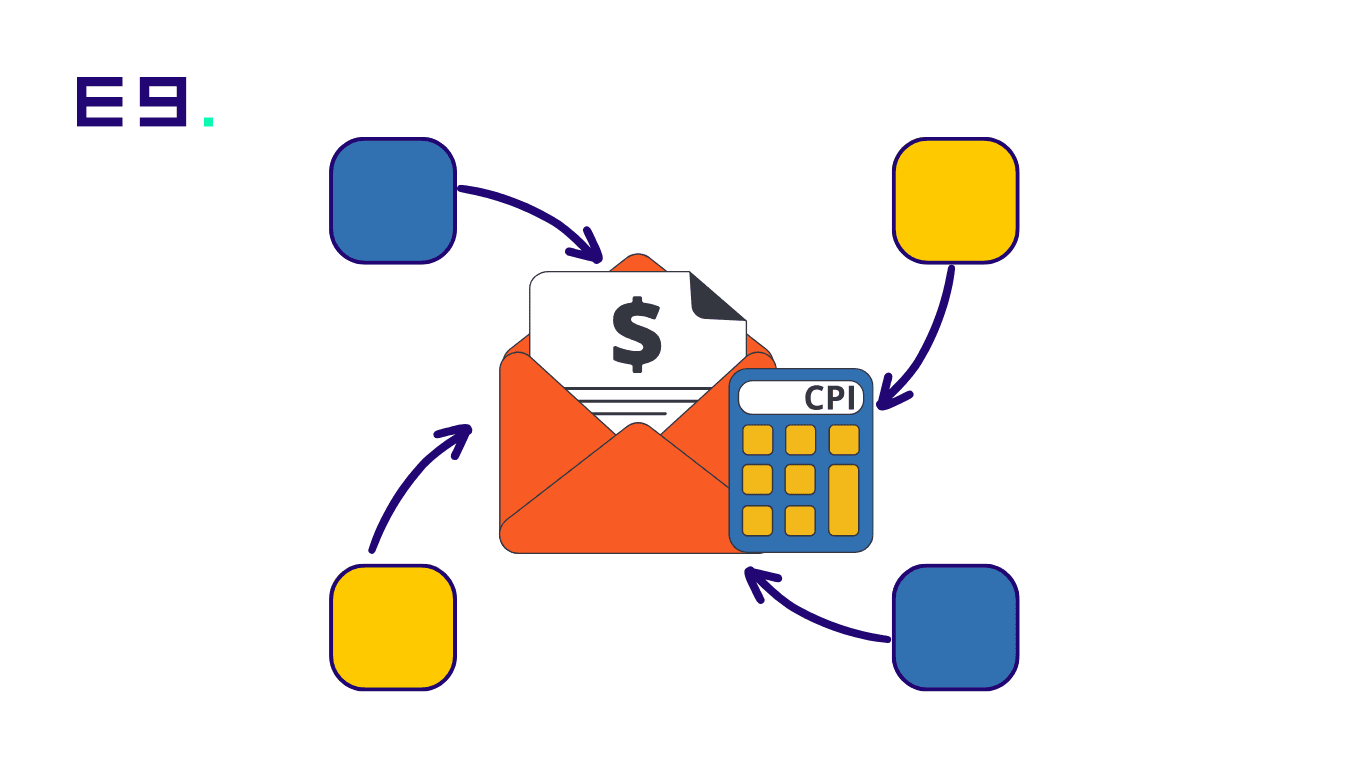 Extensions ($60 – $600/extension):
Magento extensions are modules that enhance your store's functionality. Costs range from $60 to $600 per extension, depending on features and provider reputation.
Payment Methods (3% – 5%/Transaction):
Payment gateway fees for services like Stripe, Authorize.net, and PayPal start at 2.9% + $0.30 per successful transaction. Choose the most cost-effective provider based on your business needs.
SEO ($10,000 – $40,000/year):
To compete in the eCommerce market, invest in SEO services. Costs vary based on your requirements, but typically range from $10,000 to $40,000 per year.
Maintenance ($80 – $125/hour):
Regular maintenance ensures your Magento store functions smoothly. Costs depend on the nature of the work and developer hourly rates.
Support Service ($30,000 – $40,000/year):
Every store requires active support. Costs differ by Magento edition, with Magento Open Source not including this service.
Audit and Optimization ($45,000 – $55,000/year):
Regular audits and optimizations are essential for improving website performance, user experience, and search engine rankings.
Factors Influencing Magento Prices
In addition to the above factors, several elements can significantly impact your Magento budget:
Amount of Customization: The complexity of your customizations can influence costs. Advanced features and specialized functionality can raise development expenses.

Number of Integrations and Third-Party Extensions: As your business grows, you may integrate various tools and applications. The complexity and number of integrations can impact costs.

Level of Maintenance and Support: The level of maintenance and support required for your Magento store can affect pricing.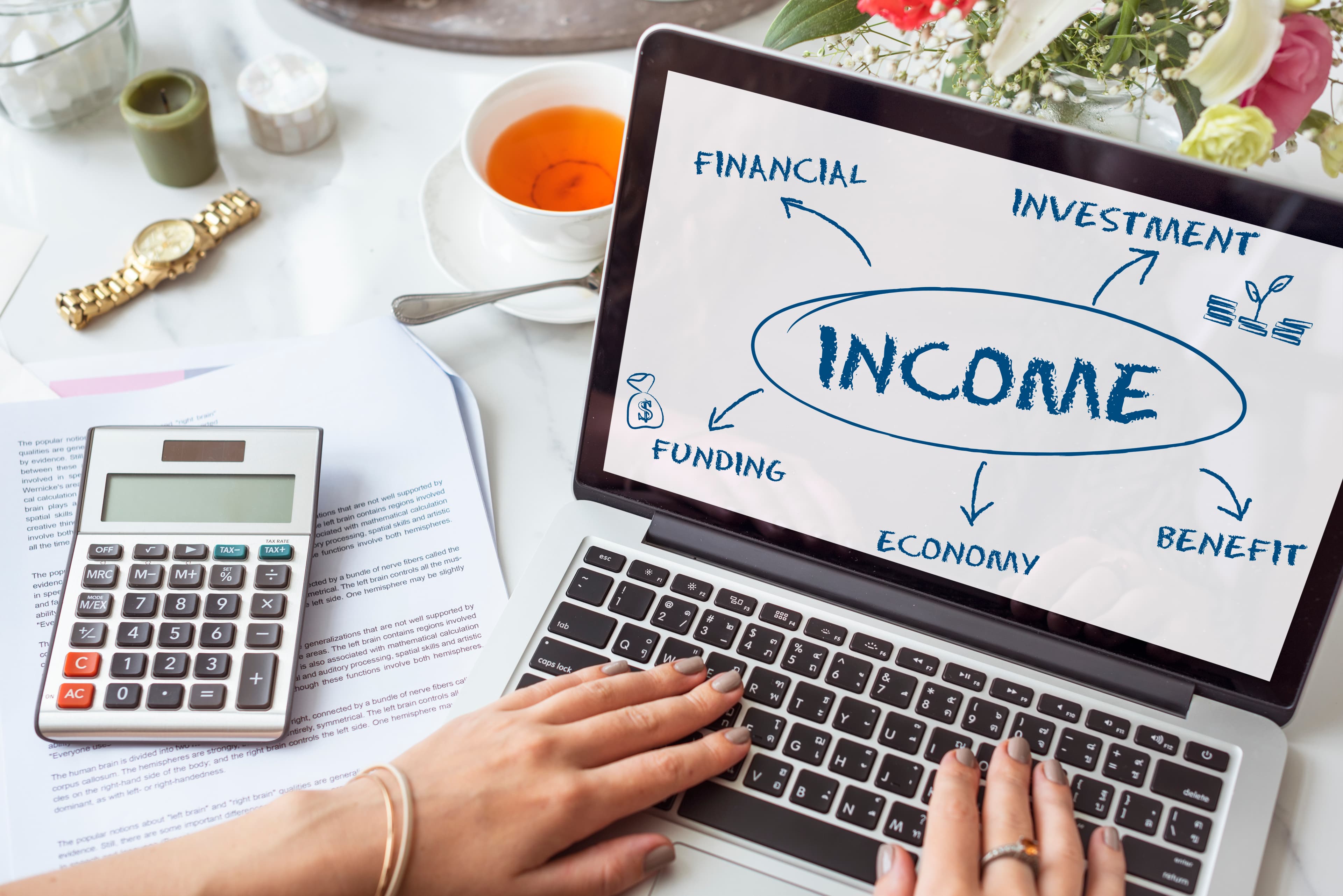 There's no fixed Magento enterprise pricing as it depends on project scope and various factors. Your Magento budget will ultimately reflect your business objectives and decisions as a store owner. It's crucial to choose reliable Magento products and service providers.Selecting trustworthy Magento partners is pivotal for the long-term success of your eCommerce business. If you're considering developing a Magento website, reach out to Magenest for a free consultation to explore our solutions.
Let start your
project together
Tell us your idea and we will make it happen together.