Ecommerce Solutions For You: The Mighty Magento 2 vs. The Stellar Shopify Plus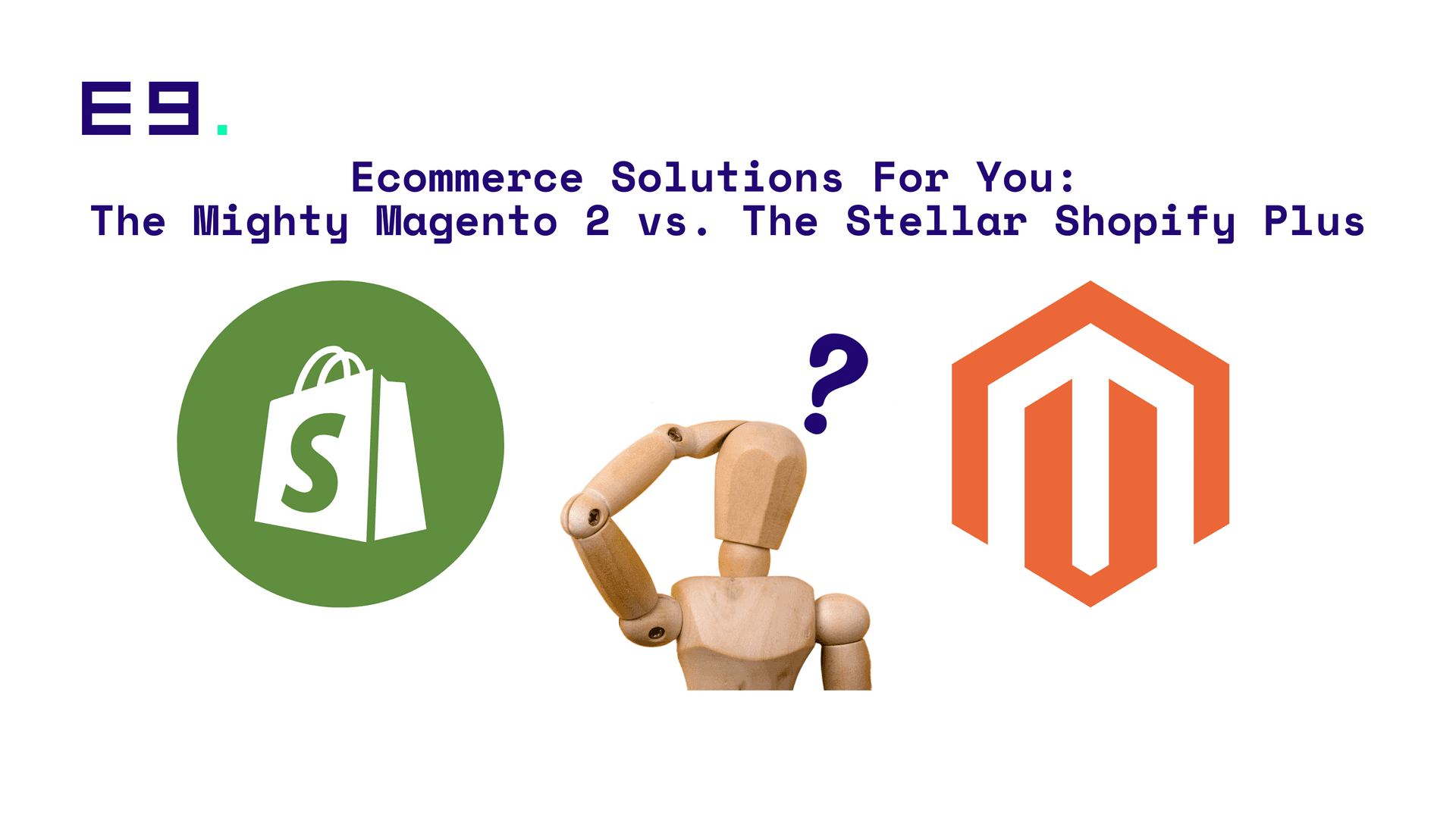 🛍️ Introduction: The Digital Marketplace Evolution
In the bustling bazaar of the digital world, having the right stall (read: platform) is crucial. Whether you're a budding entrepreneur or an established brand, choosing the right ecommerce solution can make or break your online success. Enter the titans: Magento 2 and Shopify Plus. Let's dive deep and discover which one might be your perfect match!
🔧 Magento 2: The Customizable Powerhouse
Flexibility Galore: Magento 2 is like a Lego set for ecommerce. With its open-source nature, you can customize, tweak, and build your store exactly how you envision it.

Scalability: Dreaming big? Magento 2 is built for growth. Whether you're selling 10 products or 10,000, it scales seamlessly with your business.

Extensions & Integrations: With a vast marketplace of extensions, integrating third-party tools or adding new functionalities is a breeze.

B2B Features: Catering to businesses? Magento 2 offers robust B2B features, making wholesale or bulk selling smooth.
🚀 Shopify Plus: The User-Friendly Dynamo
Quick Setup: Want to launch fast? Shopify Plus offers a user-friendly interface that even ecommerce novices can navigate with ease.

Highly Secure: Sleep easily knowing your store is secure. Shopify Plus offers top-notch security features, ensuring your data (and your customers') is safe.

Global Reach: With multi-currency and multi-language features, Shopify Plus is perfect for brands aiming for a global audience.

Automation & Workflows: Streamline operations with Shopify's built-in automation tools. From inventory management to customer engagement, automate it all!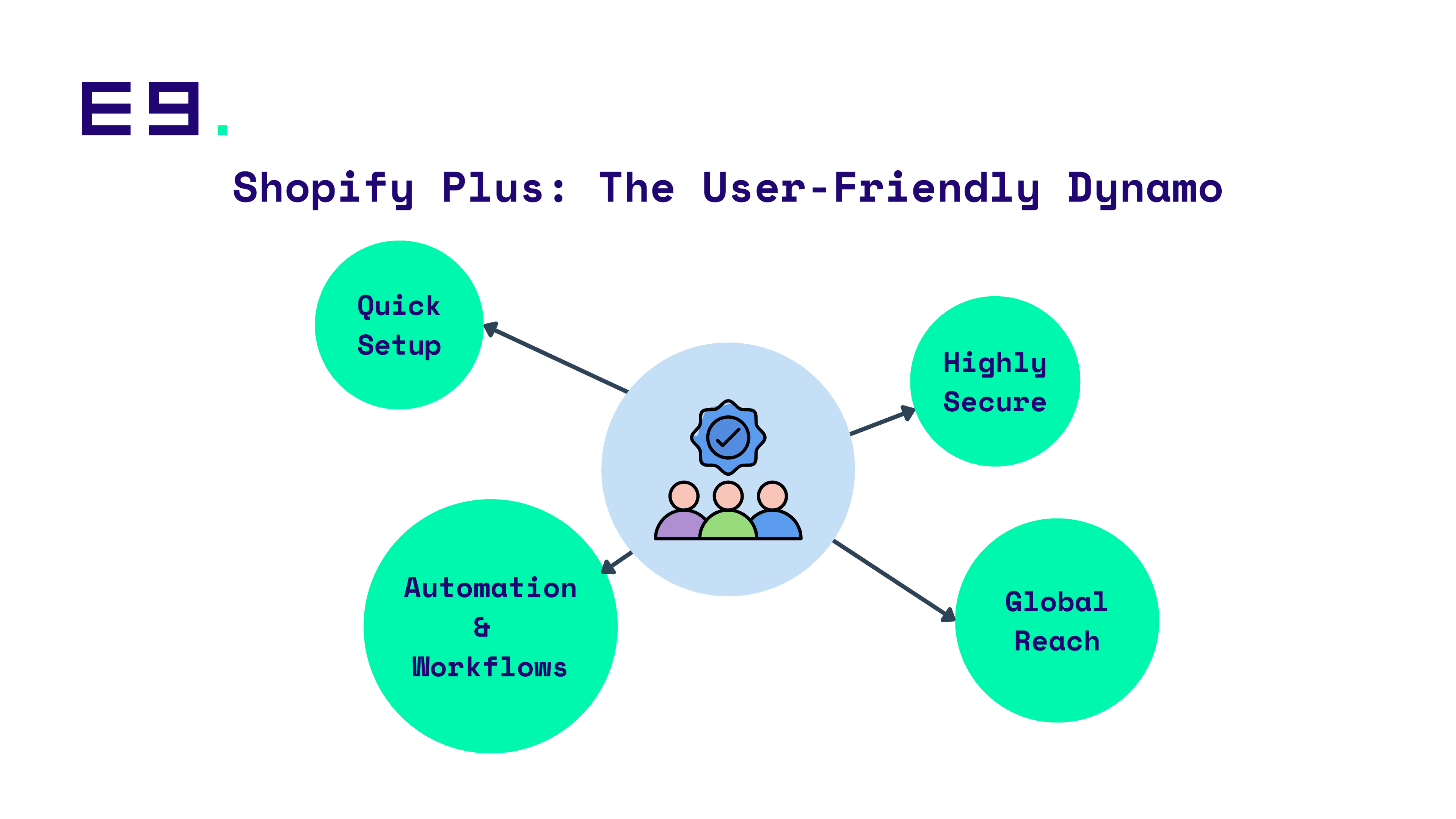 🔍 Which One's For You?
Go for Magento 2 if: You have a tech-savvy team, need high customization, and are looking for long-term scalability.

Opt for Shopify Plus if: You want a quick setup, prefer a user-friendly interface, and need built-in tools for global expansion.
🌐 Conclusion: Your Digital Storefront Awaits
Both Magento 2 and Shopify Plus offer powerful features for brands eager to make their mark in the digital marketplace. Your choice boils down to your business needs, technical expertise, and growth plans. So, are you ready to set up your digital stall and welcome shoppers from around the globe? Whichever platform you choose, the world of ecommerce awaits with endless possibilities!
Let start your
project together
Tell us your idea and we will make it happen together.