Digital Dreams and How E9 Makes Them Come True!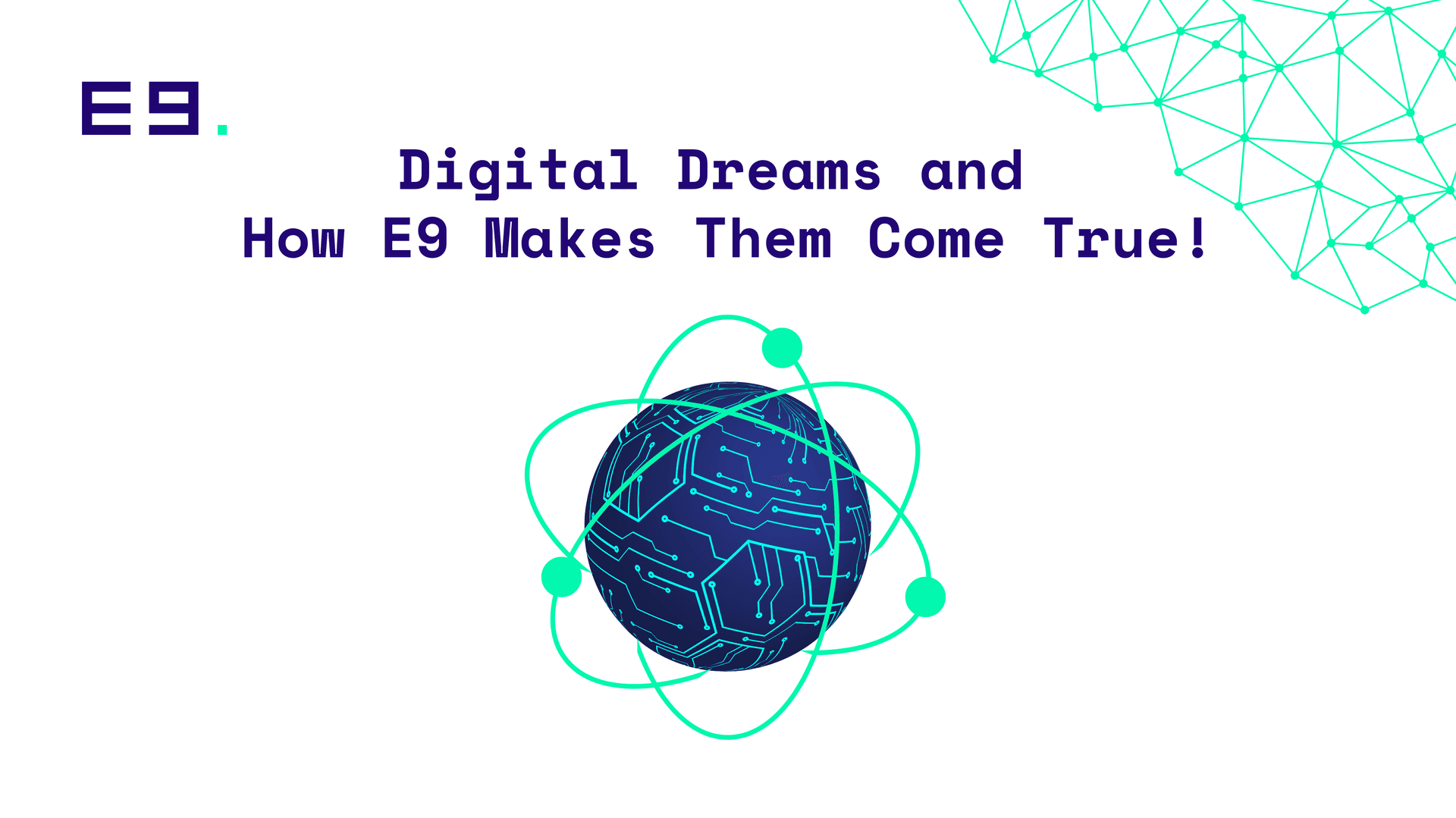 Hey there, digital dreamer! Ever wondered how your wildest digital fantasies can come to life? Well, you're in the right place! At E9 Digital Agency, we're not just tech wizards; we're your friendly neighborhood digital dream weavers. Let's dive into the magic we create!
🎨 Designing Digital Delights:
Imagine a world where apps are so engaging, you can't help but tap, swipe, and smile. That's the world we create at E9. From snazzy web and mobile UX & UI designs to e-commerce solutions that make shopping a breeze, we've got you covered. And guess what? We even map out user journeys so smooth; you'd think you're sliding on a digital rainbow!
💡 Tech Talk:
Now, let's get a bit geeky (but in a cool way!). Whether you're Team Magento or Team Shopify for your e-commerce needs, or you're vibing with WordPress or Sitecore for your website, we've got the tech toolkit that fits just right. And oh, our bespoke integrations? They're like the perfect puzzle pieces that complete your digital picture.
📈 Marketing Magic:
Ready to skyrocket your business? Our marketing potions and spells (okay, strategies) are brewed to perfection. From performance marketing that shows real results to email automation that feels like a warm digital hug, we're here to amplify your brand's voice.
🔍 Search and You Shall Find:
Elevate your online presence with our search services. We've got the map to the digital treasure – from strategy & audits to competitor research and SEO. Let's embark on this search journey together and discover the goldmine of organic growth!
📝 The E9 Way:
Our project execution process is like a well-choreographed dance. From the initial kick-off meeting to the grand launch, we ensure every step is in sync. And guess what? We're with you every step of the way, ensuring your digital dreams are realized to perfection.
Initial Spark: During our first meeting with a client who owns a boutique, they express a desire to have an online presence.

Deep Dive & Research: We analyze the boutique's unique selling points, target audience, and competitors. We discover that there's a niche market for handmade accessories.

Strategic Planning: Example: Based on our research, we decide to highlight the boutique's handmade accessories, offering online exclusives to attract the target audience.

Design & Development: Our team crafts a visually appealing website with easy navigation. We incorporate features like a virtual try-on for accessories and an integrated blog sharing behind-the-scenes crafting processes.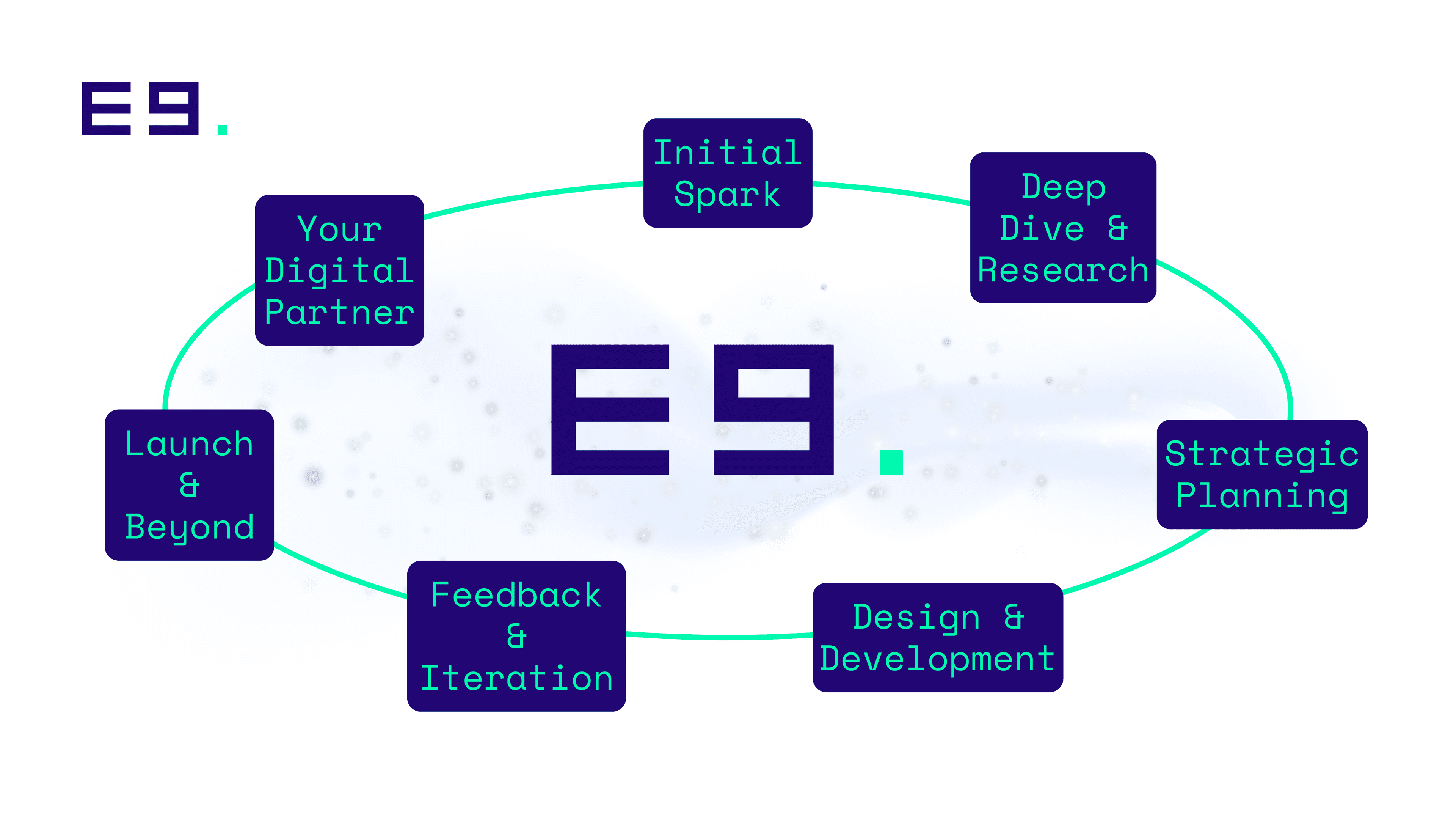 5. Feedback & Iteration: After presenting the initial design, the client suggests adding customer reviews and a section for crafting tutorials. We seamlessly integrate these features.
6. Launch & Beyond: Post-launch, the boutique sees a surge in online sales, especially for exclusive handmade accessories. We continue to offer support, ensuring the website remains updated and optimized.
7. Your Digital Partner: Three months post-launch, the client wishes to introduce an online workshop series. E9 Digital is right there, ready to integrate this new feature, proving our commitment to being a long-term digital partner.
💌 Let's Dream Together:
Got a digital dream? Share it with us! Let's grab a virtual coffee, have a chat, and make magic happen. Reach out to us at [email protected] or drop by our cozy digital abode at 192 Tran Quang Khai, District 1, Ho Chi Minh city, Vietnam.
Let start your
project together
Tell us your idea and we will make it happen together.